Description
HURIX'S besVinger Hawthorn Honey Vinegar (265ml)
is made with natural premium Vinegar, Hawthorn, Purslane and natural honey.
- its unique aroma combined with sensation of taste is an ideal drink for everyone.
- promotes digestion, regulate blood pressure, improve vascular disease, lower cholesterol, lower blood sugar, enhance immunity.
Treasure Food of Hawthorn
- Maslinic acid can reduce phlegm and relieve throat discomfort
- Hawthorn contains antioxidant, which can delay aging, promote beauty and maintain youthfulness
- Hawthorn has a refreshing effect and can effectively relieve fatigue
- Hawthorn promotes the digestion, absorbtion of nutrients and maintains health.
- Hawthorn can help to relieve women's menstrual symptoms.
Health benefits of Purslane
- Purslane has good antibacterial effect and has the effect of reduce body heatiness and detoxification, reducing inflammation and diuresis
- Purslane has function of loweing blood sugar, thereby keeping the blood sugar level constant
- It is rich in fatty acids, which can effectively reduce the risk of suffering from hypertention, diabetes and hypercholesterol
- Good for cardiovascular health.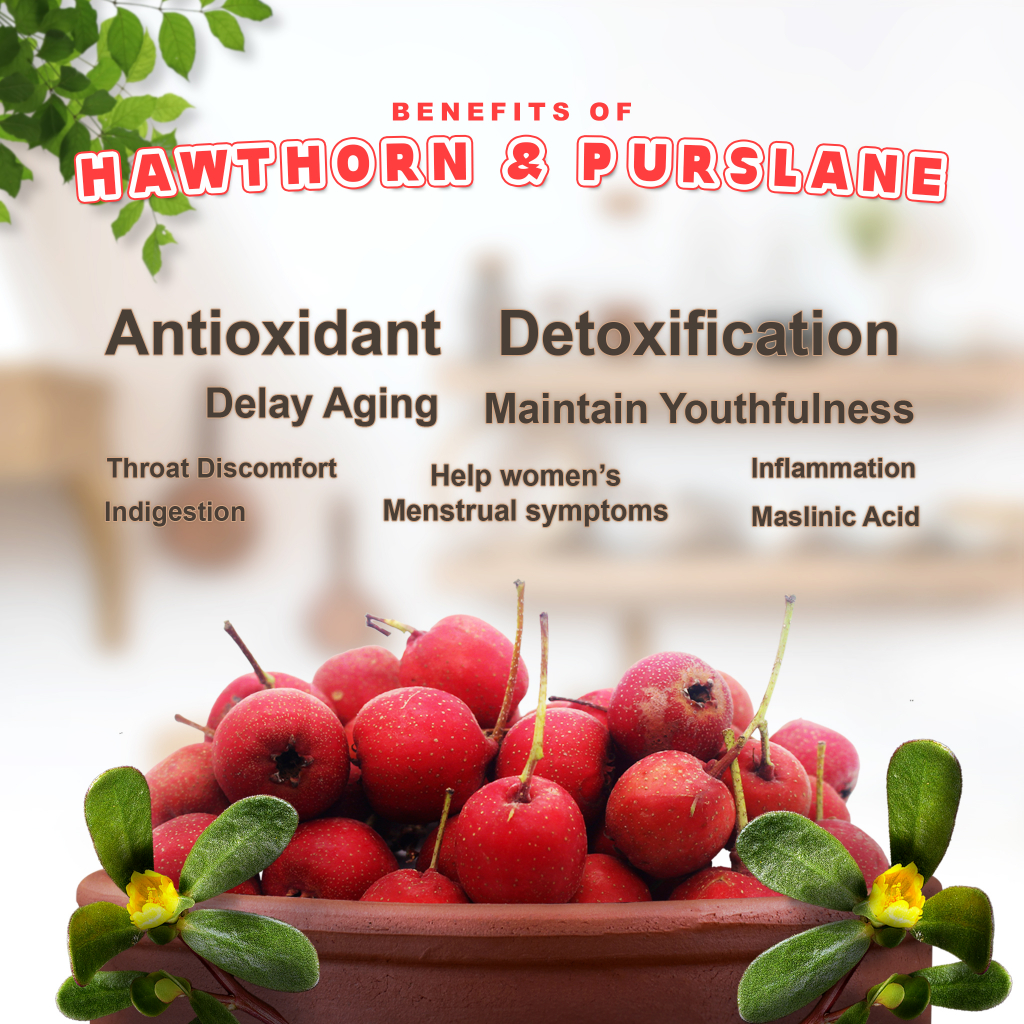 Preparation method
Prepare at a ratio of 1 part hawthorn honey vinegar to 5 parts warm water. Do not dilute with hot water over 60˚C
Reviews
What other items do customers buy after viewing this item?